2023 SEASON INFORMATION
K to 2nd Grade Roster |  K to 2nd Grade Schedule
3rd to 5th Grade Roster  | 3rd to 5th Grade Schedule
6th to 8th Grade Roster |  6th to 8th Grade Schedule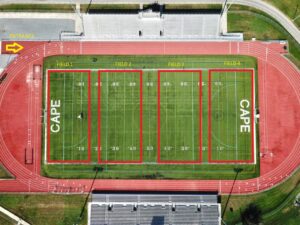 PRACTICE LOCATIONS FOR 9.20 AND 9.27 ONLY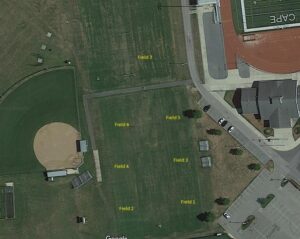 Factory Sports is proud to offer NFL FLAG powered by USA Football to its youth athletes. NFL FLAG powered by USA Football is the premier youth flag football program in the United States with more than 410,000 boys and girls ages 5-17 playing in leagues nationwide. Players in NFL FLAG powered by USA Football have fun while gaining the sport's inherent benefits and being physically active. Young athletes learn every position on the field as well as football fundamentals.
All players receive NFL team jerseys and flags. Factory Sports teams are eligible to compete in NFL FLAG powered by USA Football regional tournaments.
The goal of our K-2 Division is to learn the fundamentals of football. We will encourage teamwork and cooperation. The children who participate will build coordination and improve their fitness levels. This will be achieved by a variety of activities, including organized games. Coaches will play QB in this division to help the flow of the game. 
Our 3rd to 8th grade divisions will aim to create a competitive, yet fun, playing environment for the children. It is our hope that participants will develop various concepts of the game including; receiving routes, spatial awareness, eye-hand coordination, and throwing accuracy. 
Teams will be formed to create a fair and competitive environment. If you have a request to play with friends please submit this request. 
Days:
Wednesday 6 to 8 pm | Team Practices
Sunday 6 to 8 pm | League Games
Location:
Cape Henlopen HS Field Hockey Stadium | Wednesday Night Practices
Cape Henlopen HS Football Stadium | Sunday Night Games
Season Length:
Wednesday September 13 to October 25
Sunday September 17 to October 29
Cost: $120
Players will receive flags and NFL team jersey
Registration:
DEADLINE IS THURSDAY AUGUST 31. 
How can parents help?
If you are interested in volunteering please fill out this VOLUNTEER FORM and return to brad@factorysportsde.com
If you know of a business who would like to sponsor a team for $200 please email brad@factorysportsde.com